SONIC MATTER Festival
Every year during the first week of December, the SONIC MATTER Festival invites you to explore experimental music at various locations in Zurich. In collaboration with an annually changing guest festival, we bring artists from Switzerland and the international community together for concerts, soundscapes, performances, exhibitions, lounges, club nights, and discussions.

Save the Date: Looking forward to seeing you again at the third SONIC MATTER Festival from Thursday, 30 November to Sunday, 3 December 2023! Lear more about this year's festival edition below and discover our program here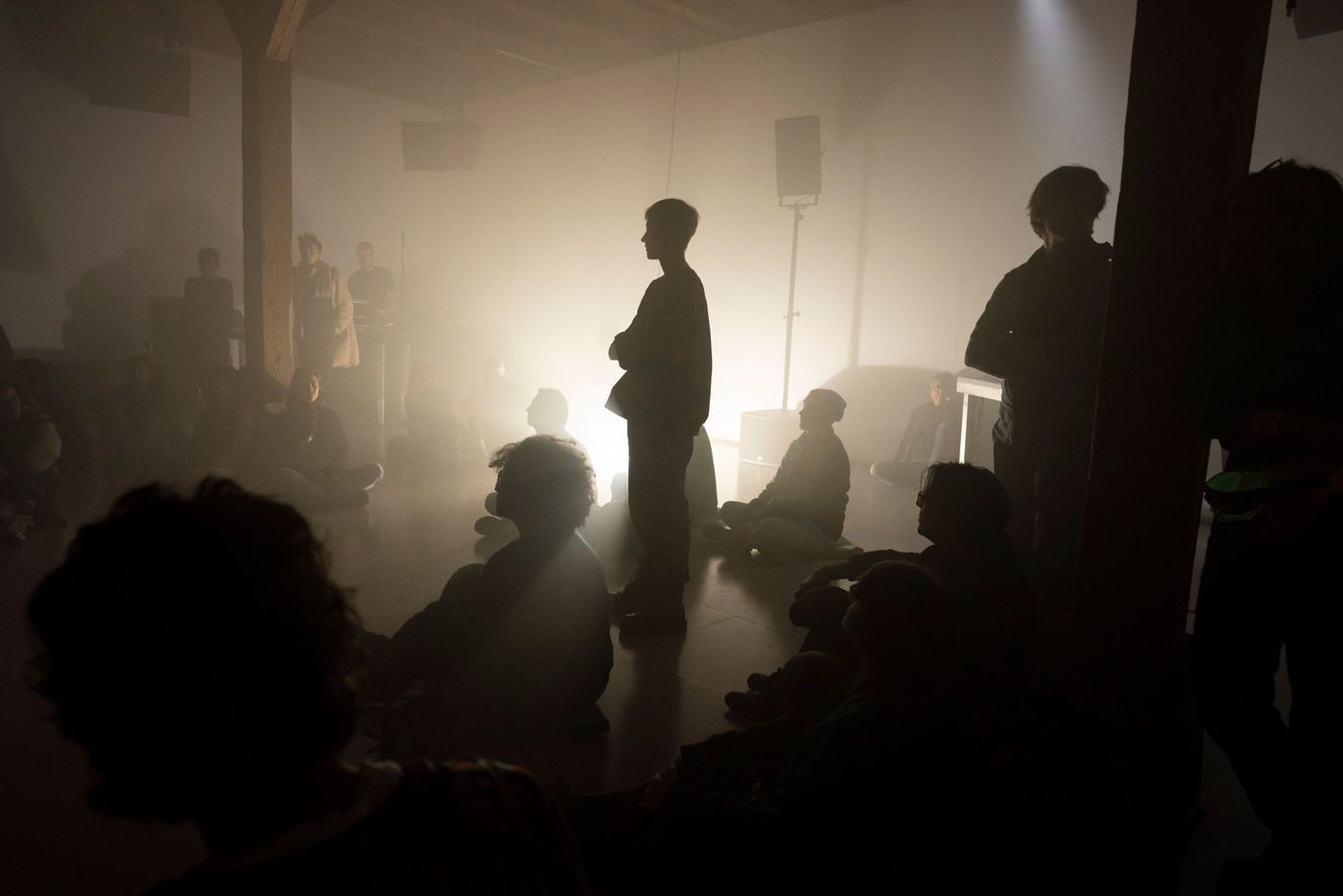 Marie Delpart & Stanislas Pili «LIMBO» 2022 @ Kunstraum Walcheturm © Kira Kynd
People fleeing poverty and war, a pandemic, climate change: the crises of our time are omnipresent. Their effects are felt around the globe and even impact on the most personal aspects of our lives. We often feel at a loss when faced with the challenges they put to us; however, this same feeling also fuels our urge to meet them. This year's SONIC MATTER Festival for Experimental Music takes a closer look at coping strategies: how can the interrelatedness of our world provide an opportunity for encountering what and who we consider Other? Can rituals help us change our way of thinking? Which new perspectives are revealed to us when we change our way of seeing? For the third edition of the festival, we consider these questions with the help of this year's guest festival, Irtijal Beirut, and artists from West Asia, Africa, and Europe. Under the auspices of this year's motto LEAP, we invite you, dear audience, to propel yourselves into the unknown – with strength, courage, and curiosity for the future.
Discover our program for this year.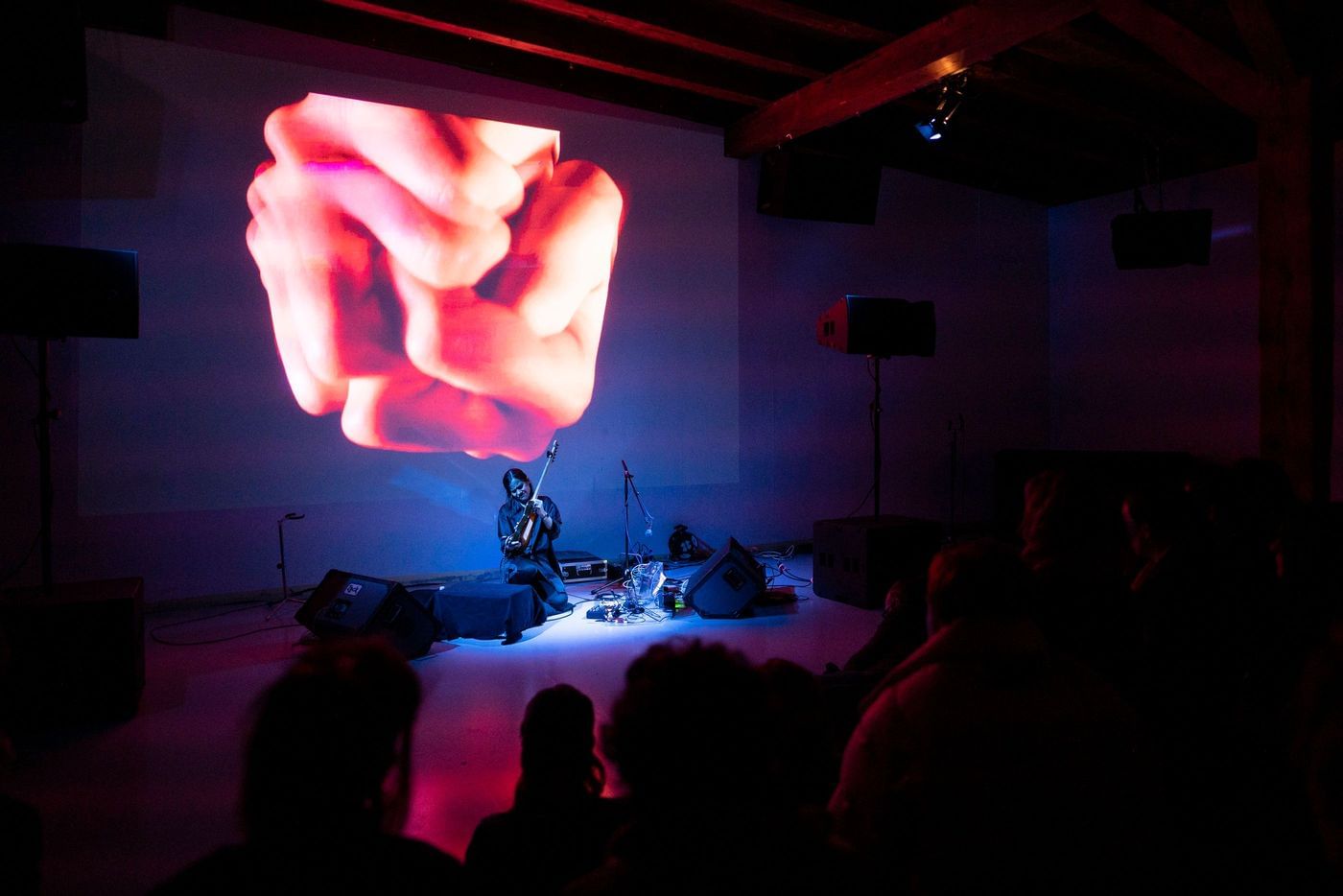 Ale Hop @ Kunstraum Walcheturm © Kira Kynd
To begin, to climb, to grow, to resist – RISE, the overarching theme of the 2022 edition of SONIC MATTER Festival for Experimental Music, lends itself to diverse interpretations. From 1–4 December 2022 twenty events took audiences on journeys into personal and shared experiences of belonging, identity, transgressions, and resistance. Listening always marked the point of departure. Traditions in the form of music, sound, and noises have a different character than the documents of classical historiography: they are more fleeting but also more immediate; they are harder to document but also less constrained by language and space. The second edition of the SONIC MATTER Festival followed these traces through concerts, performances, installations, conversations, a club night, and a listening lounge. One emphasis was on contributions from sub-Saharan Africa, among others by artists involved in our 2022 partner festival Nyege Nyege, Uganda.

We thank all audiences and artists for taking part in SONIC MATTER Festival 2022!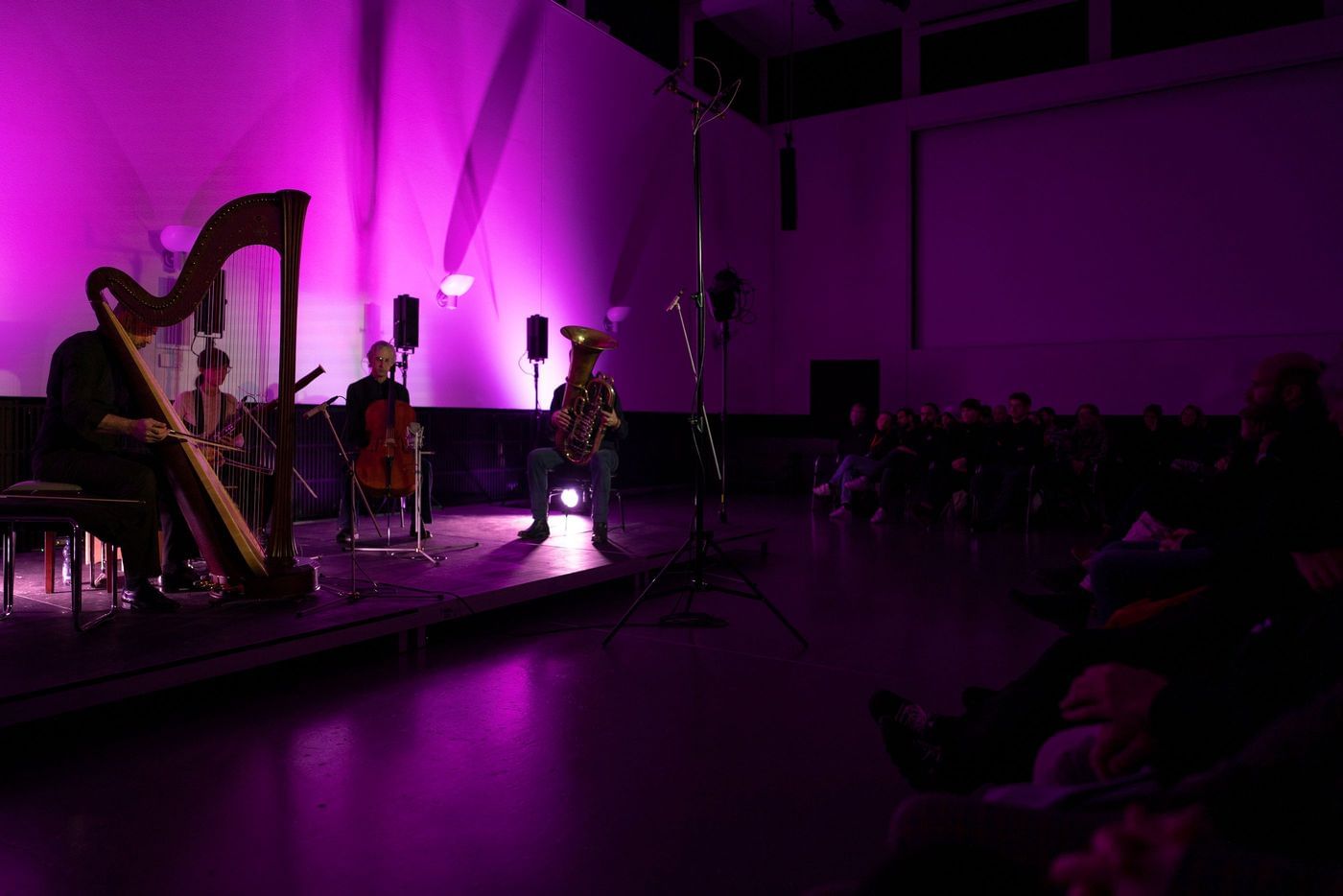 Rhodri Davies, Dafne Vicente-Sandoval, Charles Curtis, Robin Hayward perform Éliane Radigue @ Museum für Gestaltung © Kira Kynd
What does Zurich sound like under ground? Can music-making help us learn to live in a damaged ecosystem? Do I hear differently when a concert is played for me only? from December 2 to 5, 2021, the Zurich festival SONIC MATTER invited its guests to explore these and other questions revolving around experimental music. In the backround always resonated the festival theme 2021 «TURN», which traces changes on a large and small scale. With concerts, performances, exhibitions, lounges, club events and talks, SONIC MATTER brought artists from Switzerland and abroad at a varied range of venues in the city and canton of Zurich together. One emphasis was on contributions from artists involved in our 2021 partner festival Novas Frequências, Rio de Janeiro.

We thank all audiences and artists for taking part in SONIC MATTER Festival 2021!